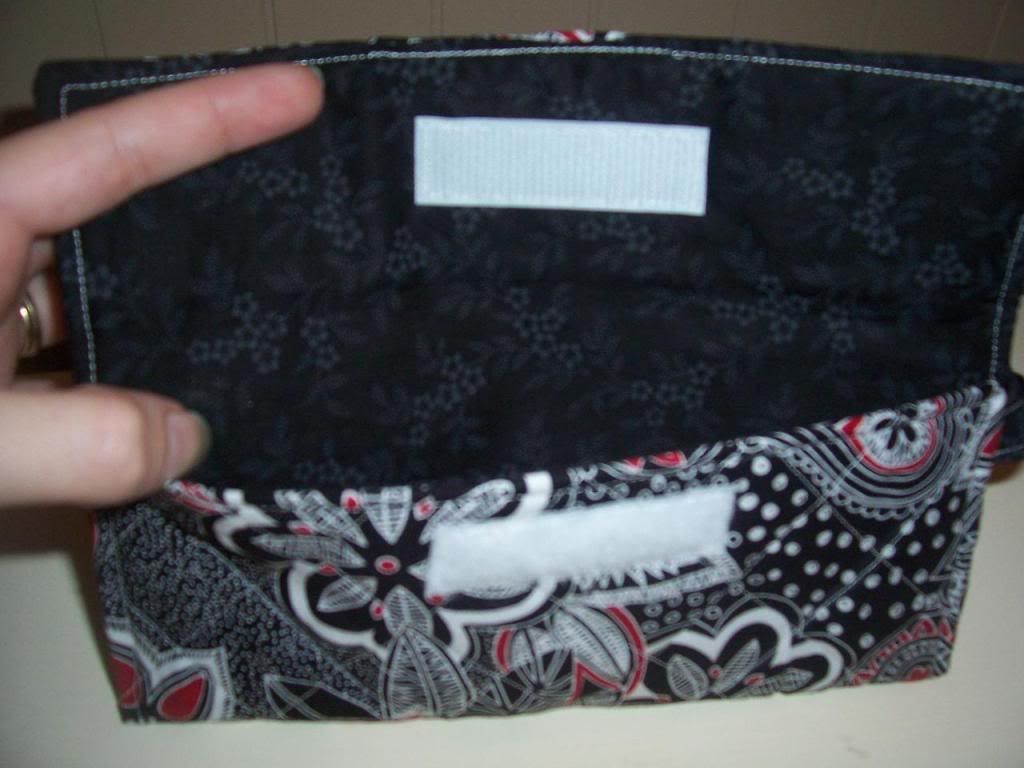 A few people wanted to see the inside of the Wristlet. It's nothing special, no pockets, just enough to hold the essentials.
I also thought I would show you one with my stuff in it. My cell phone, keys and pocket wallet (with all my cards, ID and change) fit nicely inside.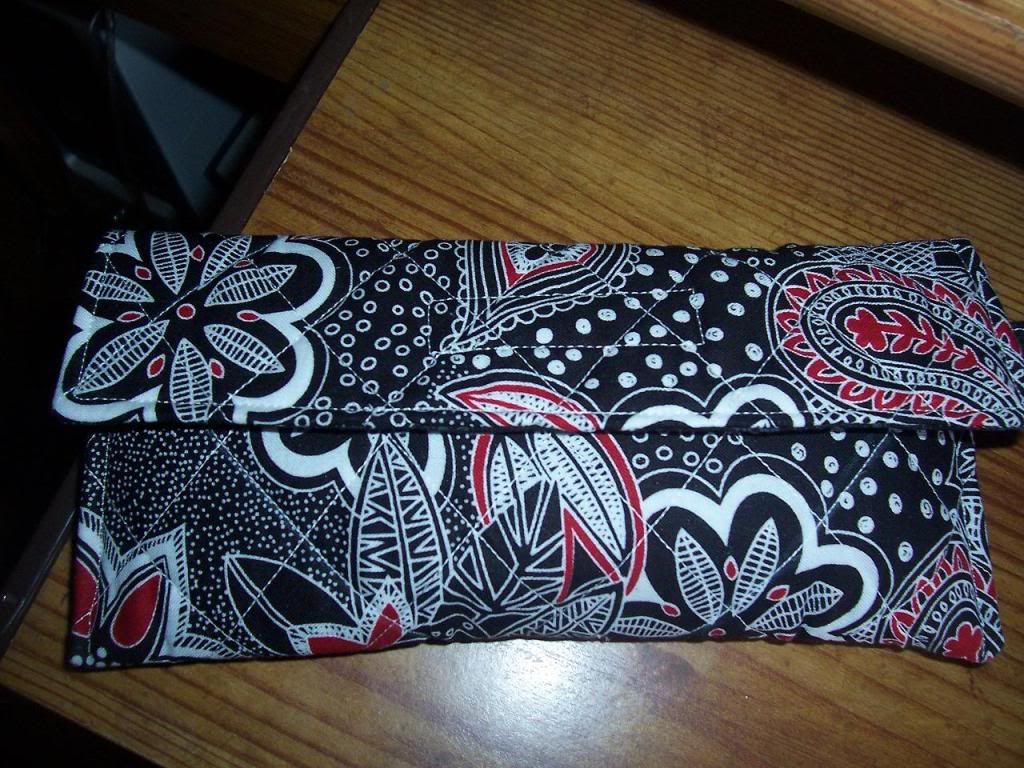 Here's what it looks like closed with my stuff in it. Pretty cute! These little things would be perfect for a day of shopping, craft shows, amusement parks, casinos, clubs, or just to go into the grocery store without carrying a big bag. Also, my friend Ang suggested using them as a wallet, with all your cards and money, it even would fit a checkbook, then you'd have all your important things in your bag where you can find them. Then when you want to run in somewhere, you just grab the Wristlet and go. I'm thrilled with the number of people who are interested in them, I may have to make more!!