How about a Wristlet!! I have had this pattern for a few months now and just haven't played with it. So here is the first one. I'm hoping to make a few more for the Craft Show this Saturday (PG Middle School). It has velcro at both ends so it stays closed and things don't fall out. I think it's pretty cute!
How about a new style!! This is the Large Angie Bag. My very best friend's name is Angie so what better way to honor her friendship than to name a bag after her. My wonderful grandma bought me this pattern because she really liked it. I had intended the pockets (there is one on both sides between the straps) to be brown but cut pink by mistake.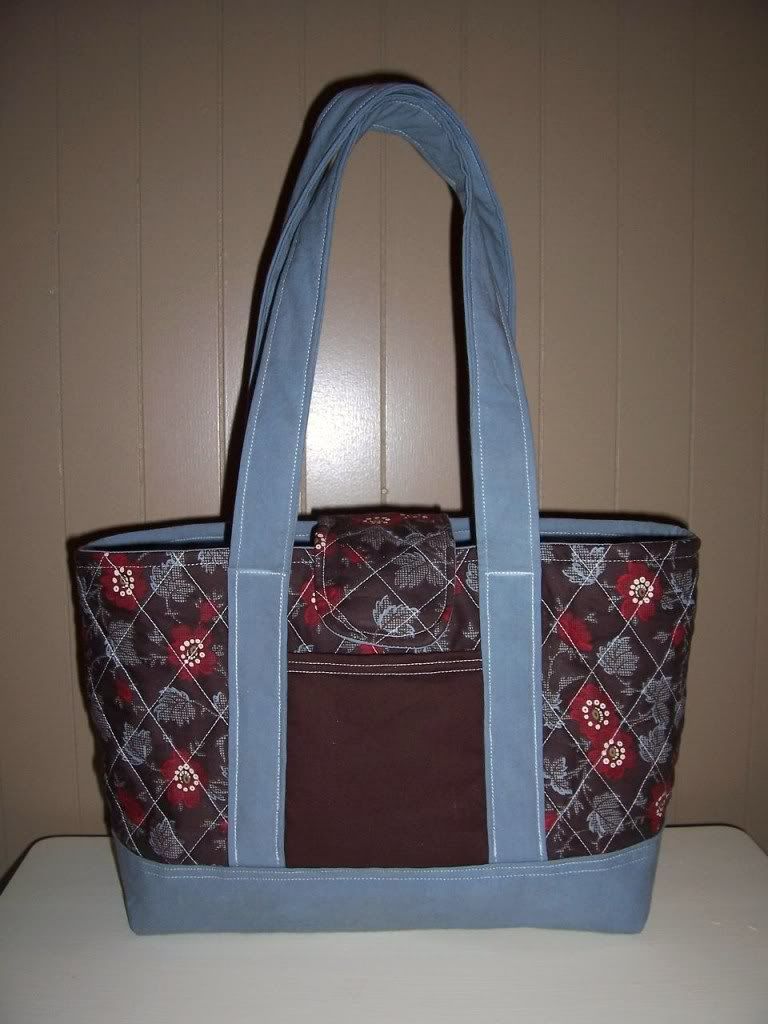 This is the Small Angie Bag. I'm sure you can't tell the size difference in the pictures but if you come to the craft show you can see them in person, I'll have them both there. Maybe I'll be able to make more but I don't have my fingers crossed. I love the fabric in this bag and the Wristlet. As soon as I saw it, I knew it would make a great wintery bag.