These are a few of the bags that sold at the Autumn Stroll. I couldn't get them uploaded on photobucket all week with the "new uploader" so I attempted the old uploader and it worked! I should have tried that days ago!!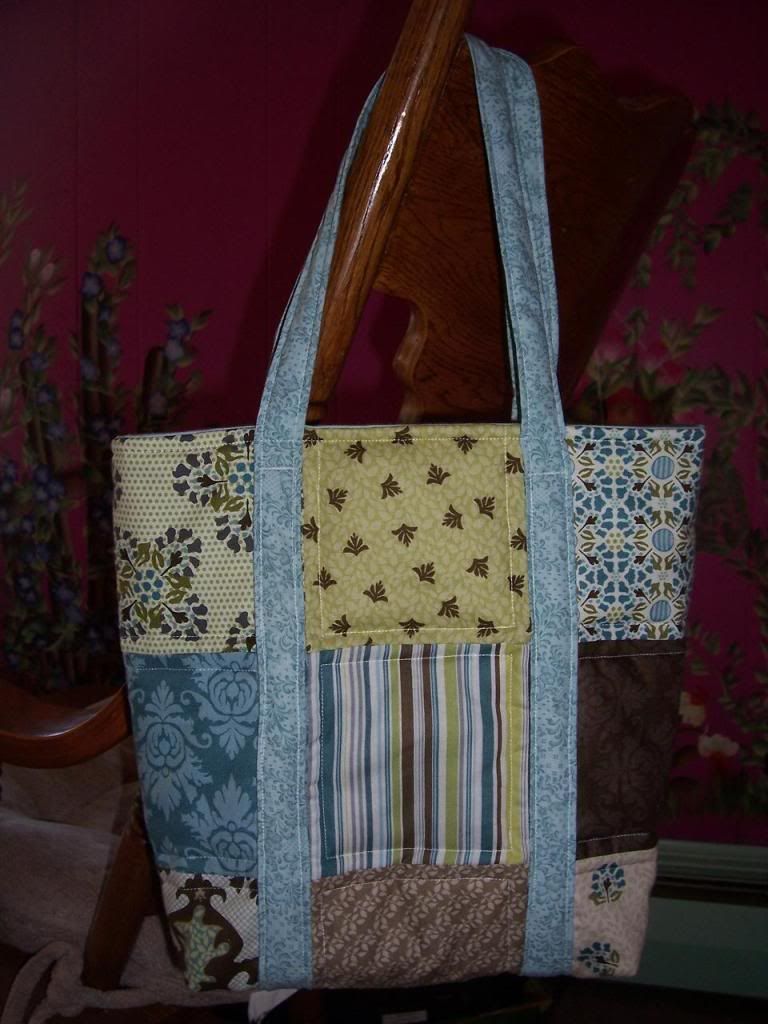 I love this Tote! I was trying something new with the straps. You always see straps that go down to the bottom of the bag so this was my attempt. I think it's super cute! The fabric is adorable! I got those squares already cut and put together in a pack and couldn't resist them. My new quilting technique in this bag is quilting the inside of each square instead of my normal "diamond" shape. I like it a lot (can't you just hear my impersonation of Jim Carrey from Ace Ventura saying that?)
This is a Flare Bag with long straps. Nothing new or exciting about it just a fabric I haven't shown off yet.
I really like the new patchwork quilting (quilting in the squares). I had a few different brown and pink fabrics so why not use them all in a patchwork Tote! The brown and pink color scheme definitely was the big hit at the Stroll. I need to keep that in mind.....