These two bags are for the bag bash I'm doing this coming Saturday.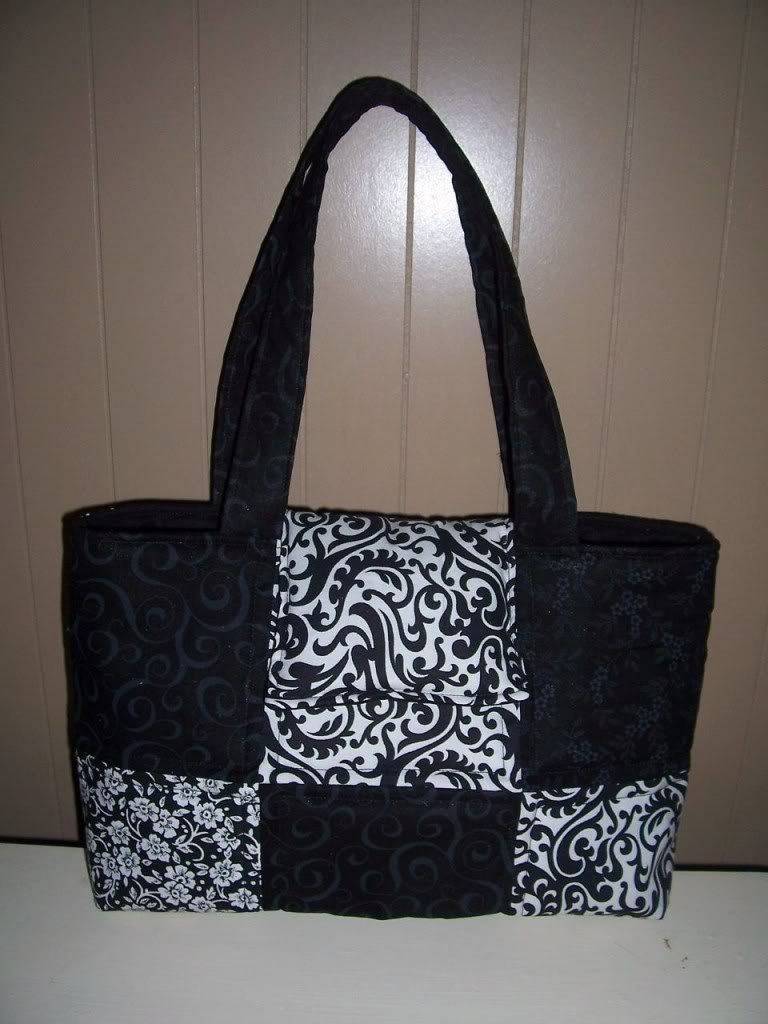 The Gracie Bags sold quickly at last weeks bag bash so I figured I better have more. I thought black and white might go over well.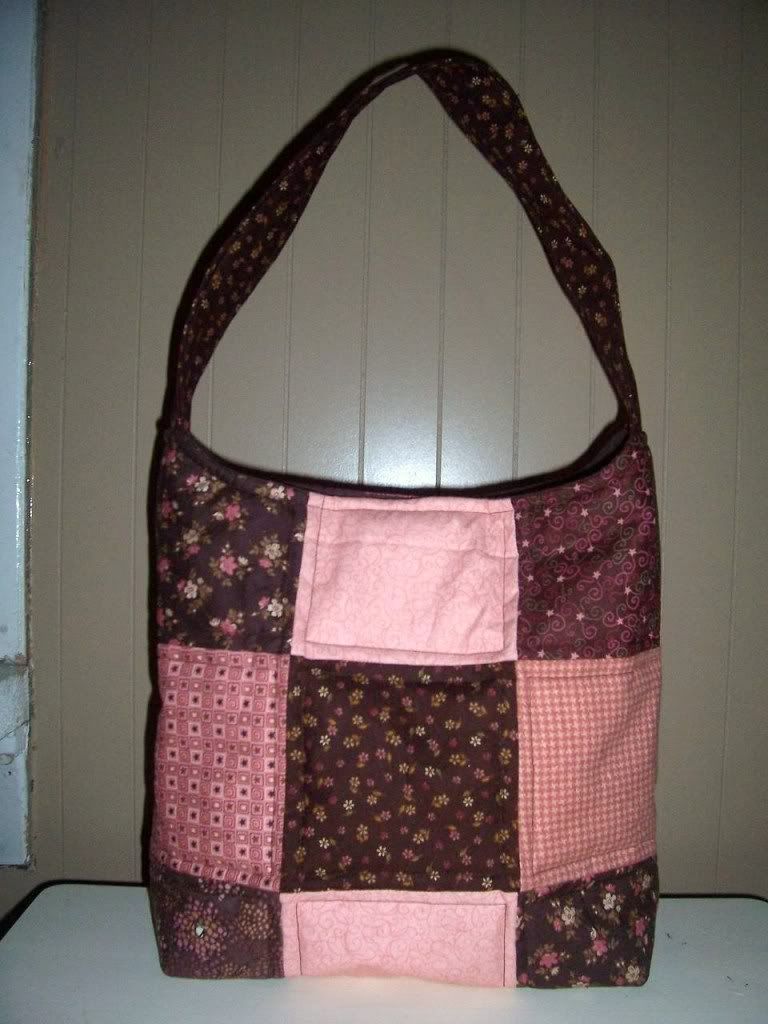 This is the Leena Bag. It's a bit bigger than the normal size because of the 5 inch squares. If you are wondering if I like making bags with the patchwork quilting, the answer is yes!! It's quicker and super cute. I'm seriously loving the brown and pink, I can't get enough and apparently neither can my customers!!