I hope everyone had a wonderful New Year's although I'm still in shock that it's 2009 already! Wasn't it just summer? Less than 3 months and I will finally have my baby boy!
Here's my most recent bags.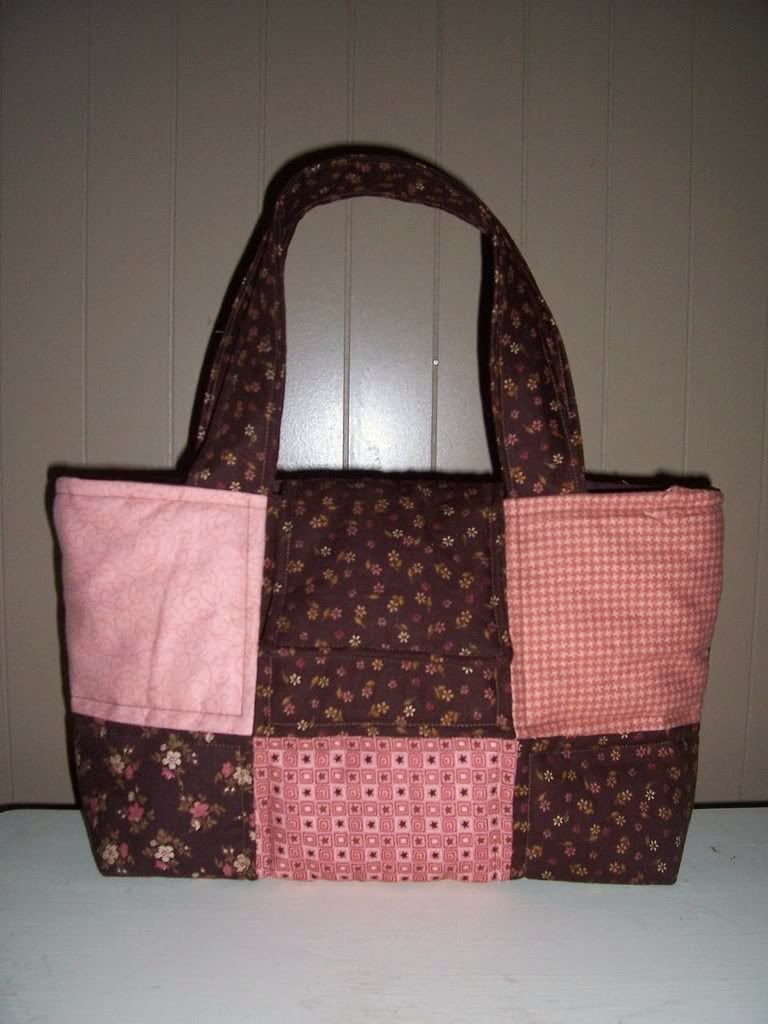 I made this Gracie bag for my mother-in-law for Christmas.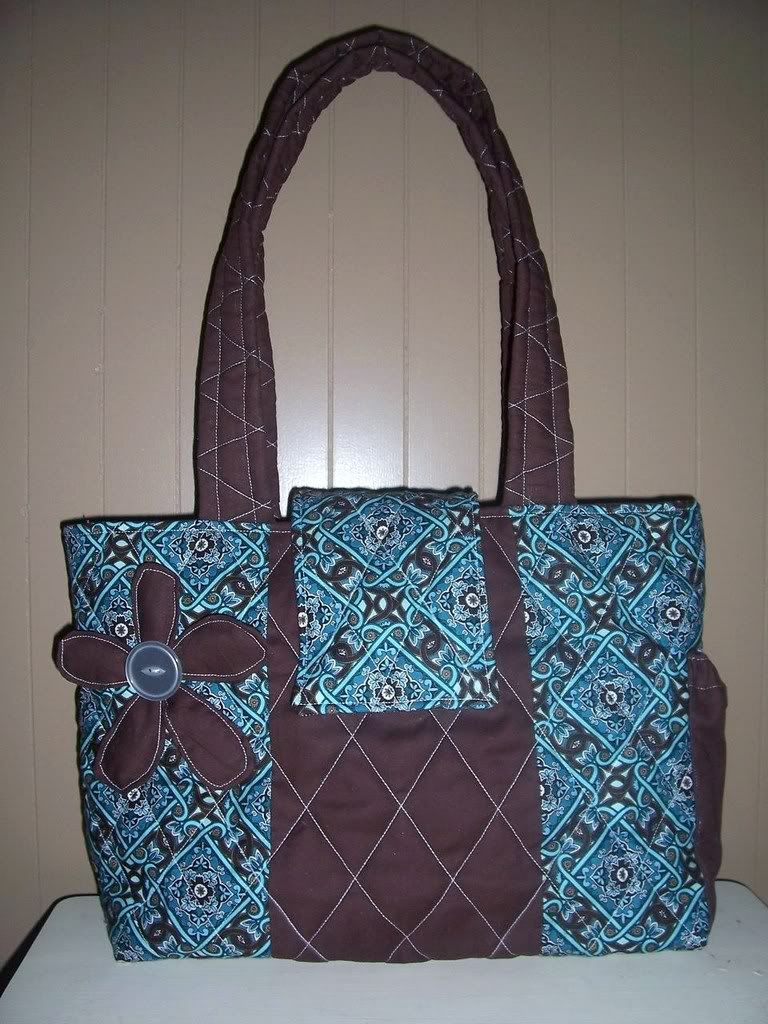 This bag is a diaper bag style but a bit smaller. It was ordered as a purse at the craft show in November. I currently have 13 more orders, so on to the next bag!!