In the Very Large Tote post, I mentioned that it would be great for a scrapping bag. So I decided to show you what my bag looks like with a lot of my scrapping stuff in it.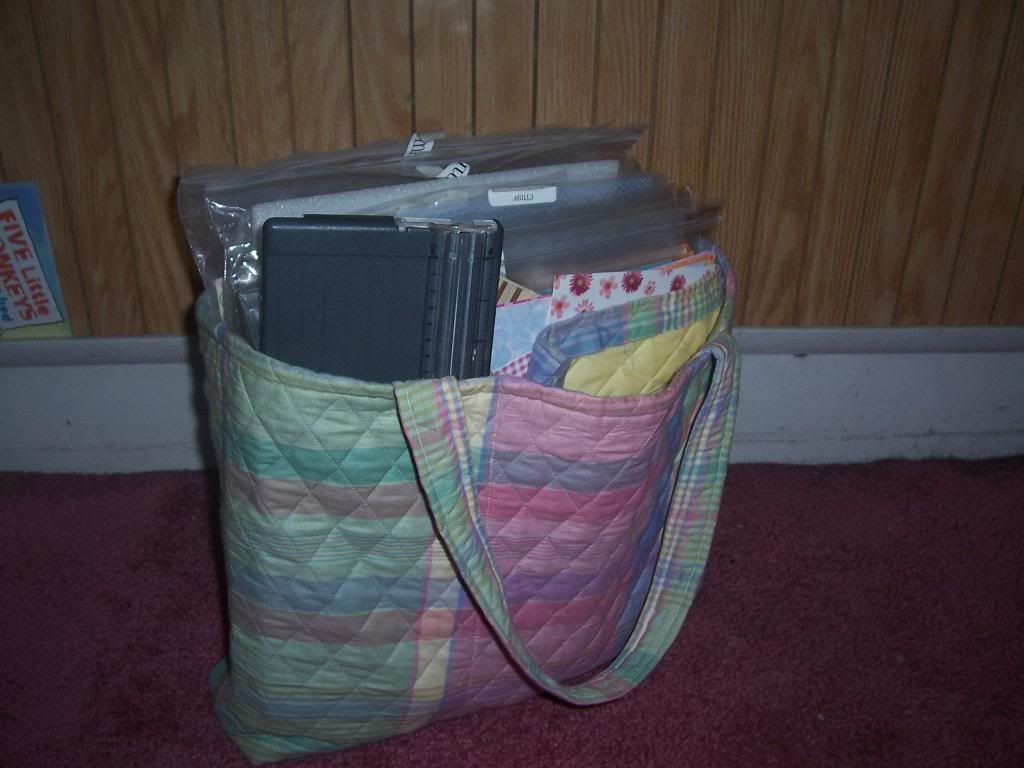 As you can see, it holds quite a few paper packs. I am a CTMH paper pack fan so that is what all the plastic envelopes are.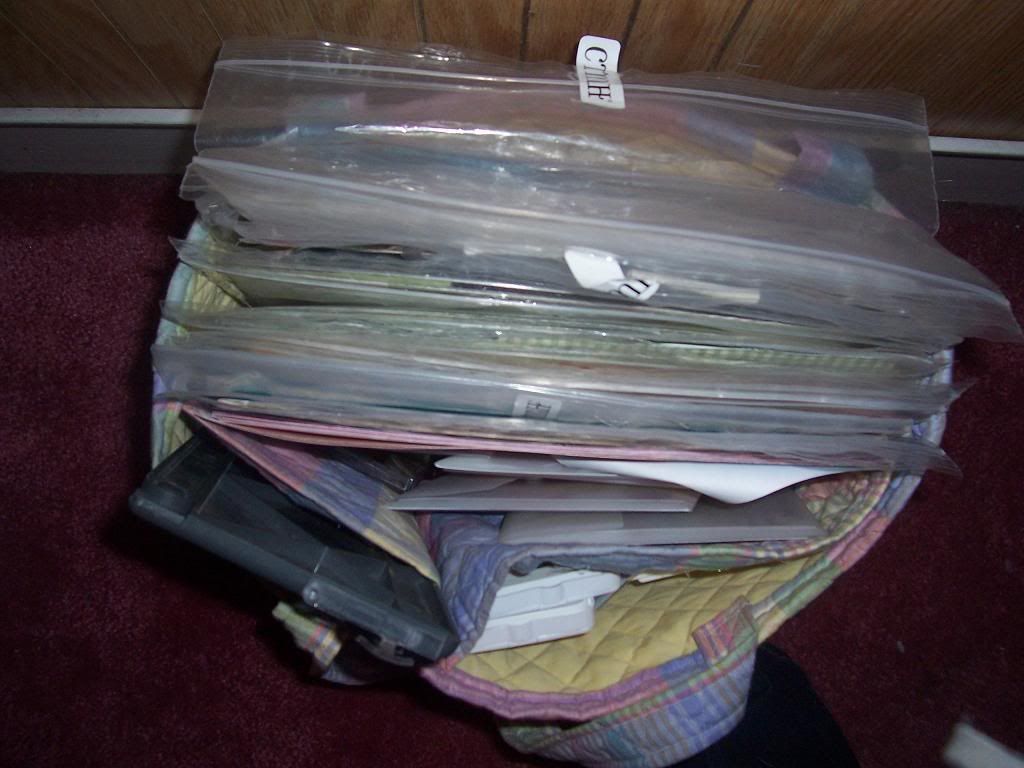 It holds my paper trimmer, my CTMH double scrubber (it's hidden in the right pocket)some ink pads(there's about 8 in the right pocket) and stamp sets as well as photos and whatever else can be shoved in there. I just wanted those interested in a scrapping bag to see it filled. This is how I take it to crops. Of course I can't fit everything in it, I have way too much stuff for that. But being semi-organized with what I'm scrapping at the crop helps me to take what I need and not everything including the kitchen sink!!