My friend was giving me some friendly heck today that I haven't posted anything in awhile so here I am posting. I have been working, Donna and I both have so here are a few bags that we've done.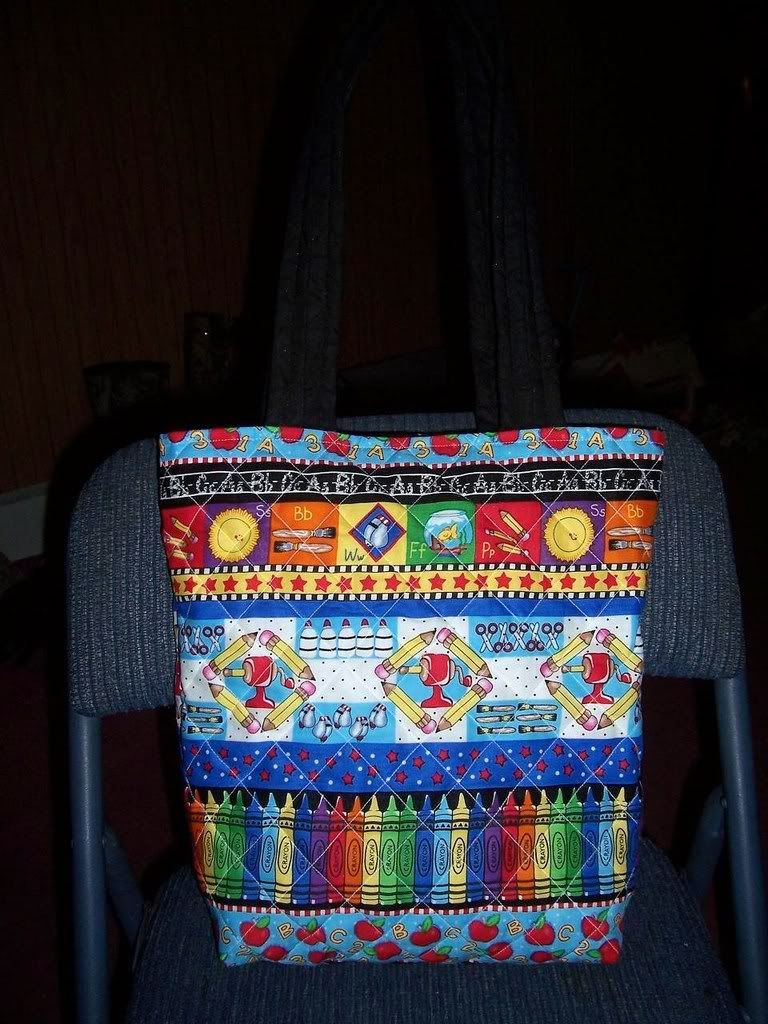 This School Tote was ordered by my aunt for her student teacher. I cut everything but Donna did the quilting and assembling. She did a good job for her first one! Oh and sorry for the black straps that blend into the background.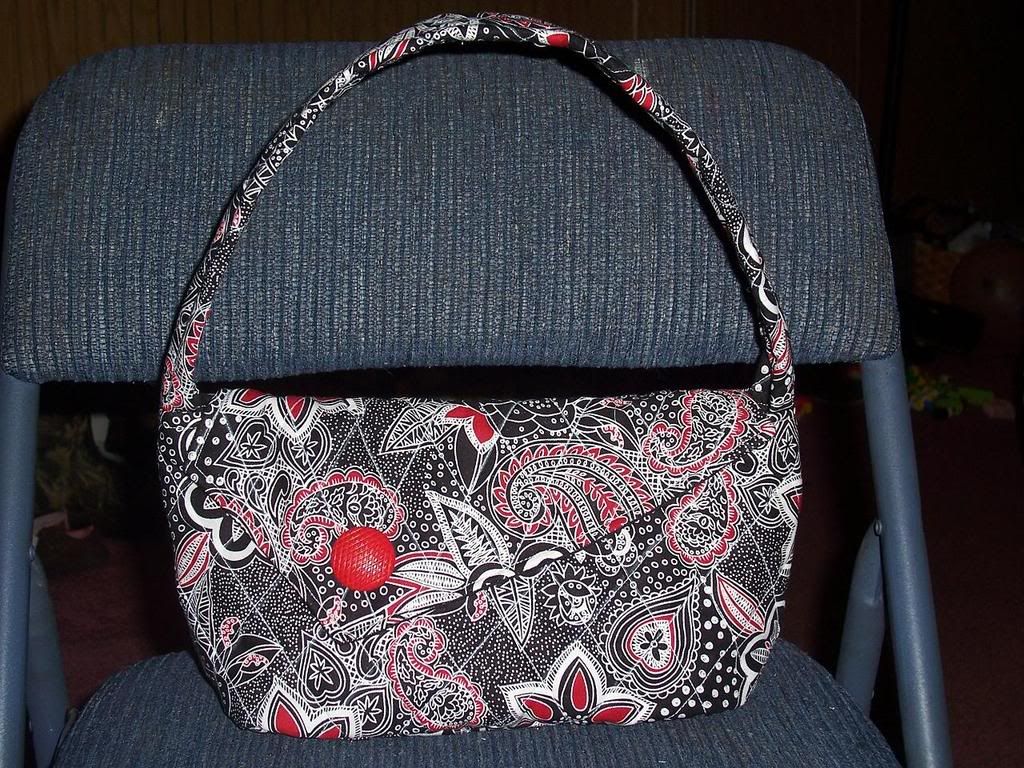 These Mini-Folios were done for the Autumn Stroll. I will not be posting all the bags for the Autumn Stroll because I want it to be a bit of a surprise for those people who are obsessed with seeing new bags (Ashley and Jeanna) but I wanted to show the two that Donna and I finished on Tuesday. I completed the purple one and she did the black, white and red. I love Mini-Folios, they are quick and quick is great!!