This is a Small Tote with a quilted flower accent. I'm trying to add some creativity to my bags so they aren't so plain Jane. My sister wanted to see me add a flower so here it is, Korin, hope you like it! I just love this line of fabric, it is so trendy and beautiful.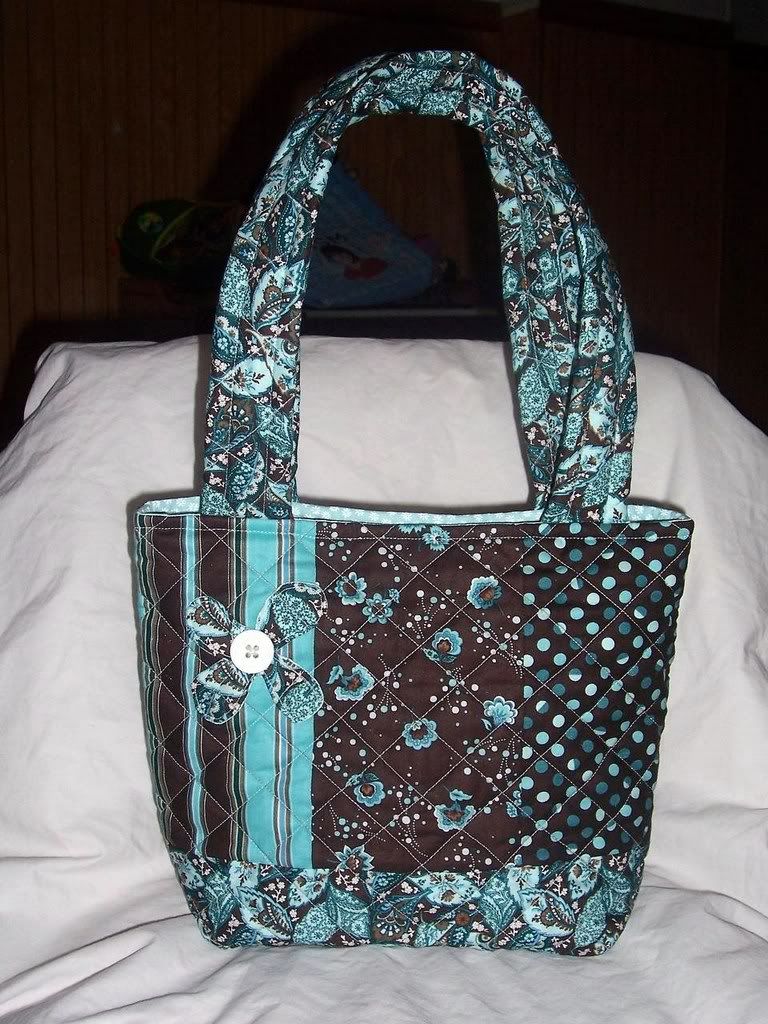 For those of you that love this bag, it will be at the Autumn Stroll!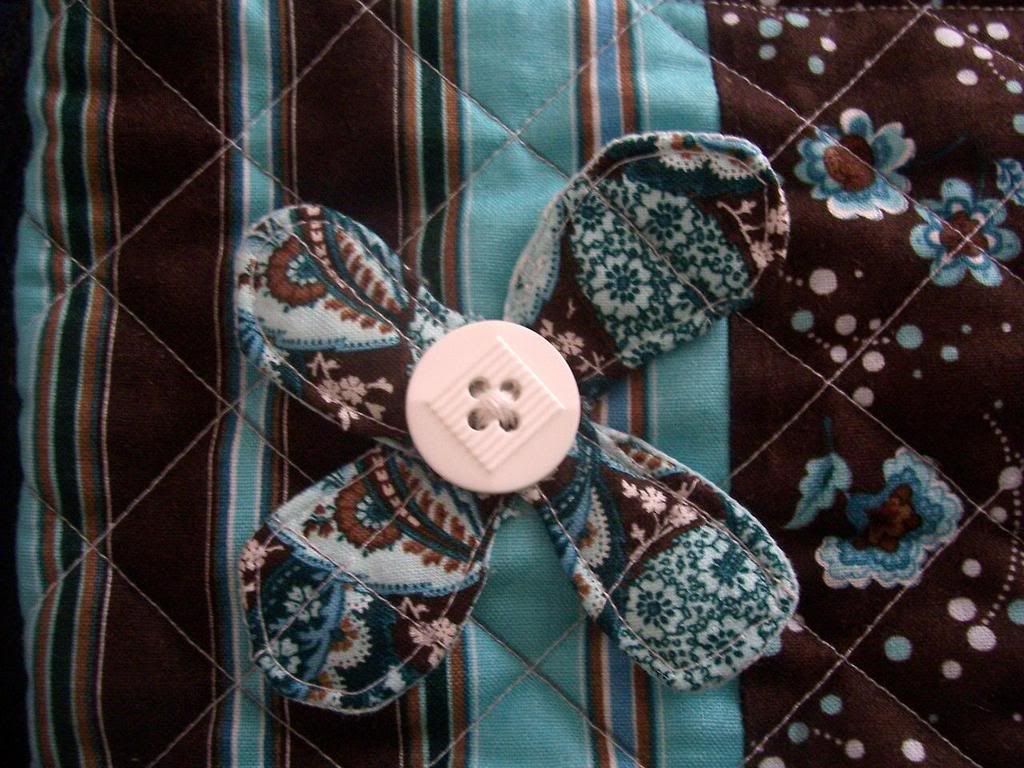 The button in the center of the flower is white. I tried to get a close-up of the flower and in doing so, it kind of changed the look of the color of the button.
Seriously, tell me what you think of the flower!