This morning I had every intention of getting ready and going to the Hegins Craft Fair with my mom and grandma. We were going to leave a bit after 10:00 (I wasn't going to be a vendor this time, just checking it out for next year). So, it was around 9:45 or so and I decided to sew a little. Well, what happened next wasn't in my plan for the day. Somehow, I don't even know how, it happened that quick, my finger ended up jammed on the presser foot with the sewing needle straight through it, coming out the other side. I finally managed to get the needle with my finger attached to it out of the machine but it wasn't an easy task to do. The picture is kind of gross, so be ready. They also aren't the clearest.
I called the doctor which of course he said not too pull it out and head to the ER. After an hour and 15 minutes, 2 novicane (sp) shots, one quick pull and a bandage, I headed for home with the bent needle and a piece of blood stained thread.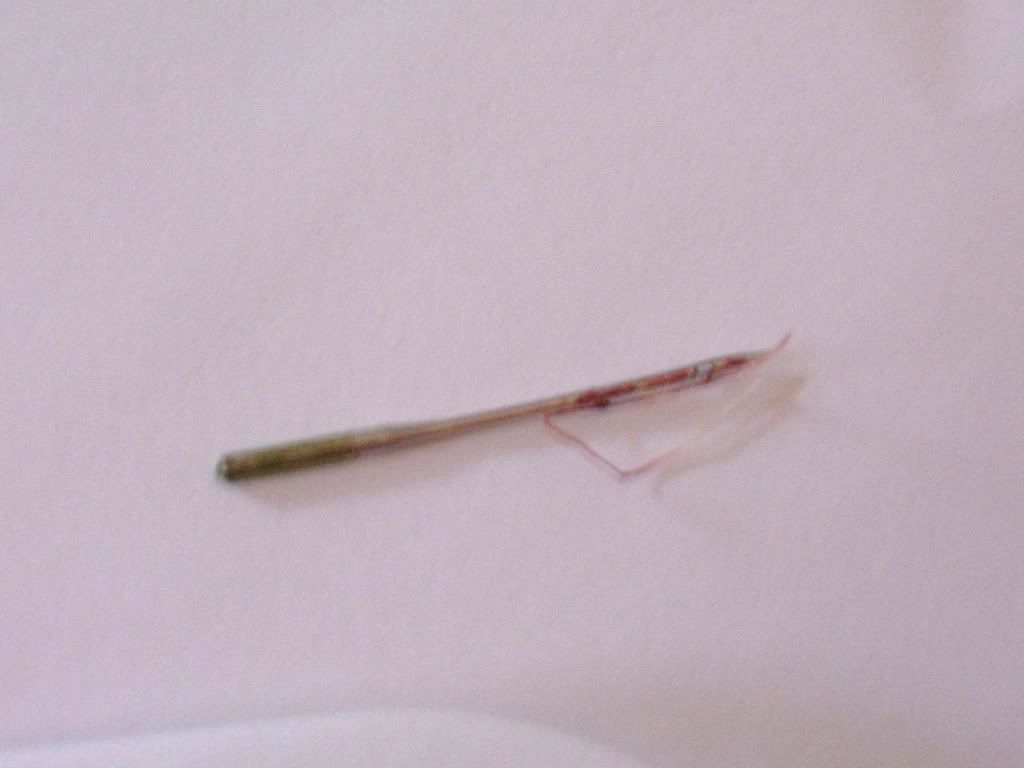 As soon as I came home I went to my sewing machine to make sure she still worked which she did, thank goodness! I am taking the rest of the day off from sewing but the show must go on so I'll probably be back at it tomorrow, with my fingers far from the presser foot and the needle.