I just want to wish all the mother's who visit my blog a very wonderful Mother's Day!!
I haven't been sewing much lately because I've been sick with Migrainous Vertigo (that's what I've been told I have) for the last few days. Tomorrow I hope to get back into the swing of things.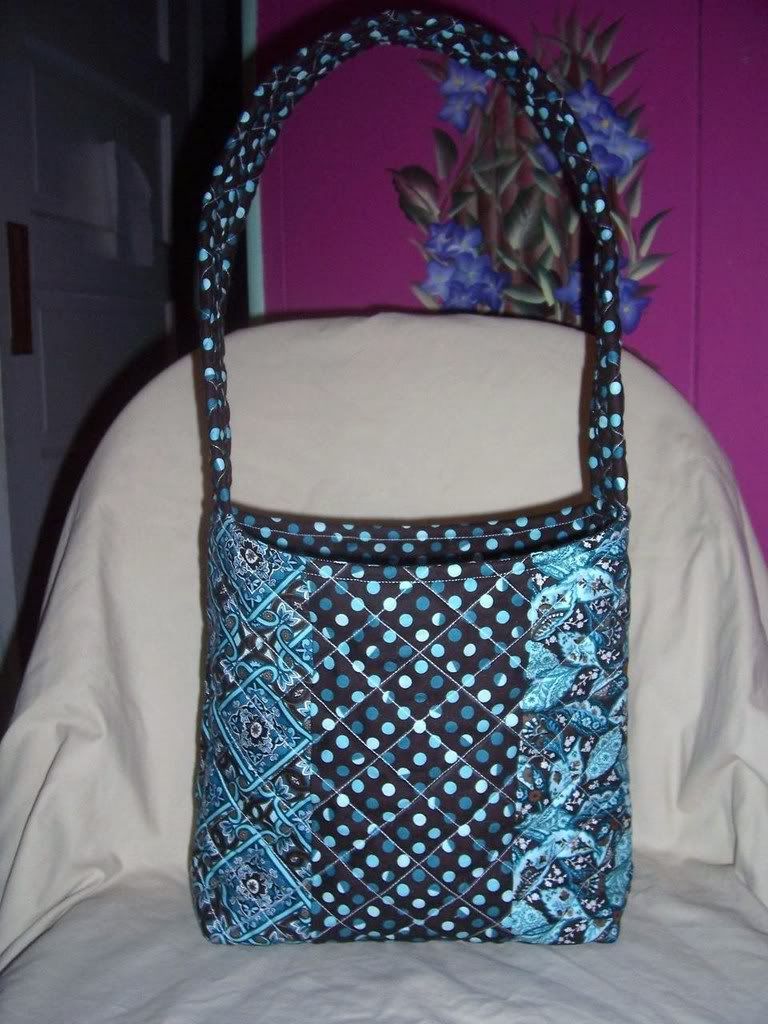 This bag was ordered by a husband as a Mother's Day gift for his wife. How awesome is that! I didn't want to post it before Mother's Day, obviously, so I'm only posting it now, assuming she received it already. The style of this bag is the Leena Bag.
Once again, HAPPY MOTHER'S DAY!!