This Flare Bag is a birthday gift for a friend's sister. Can you see the matching Pocket Wallet?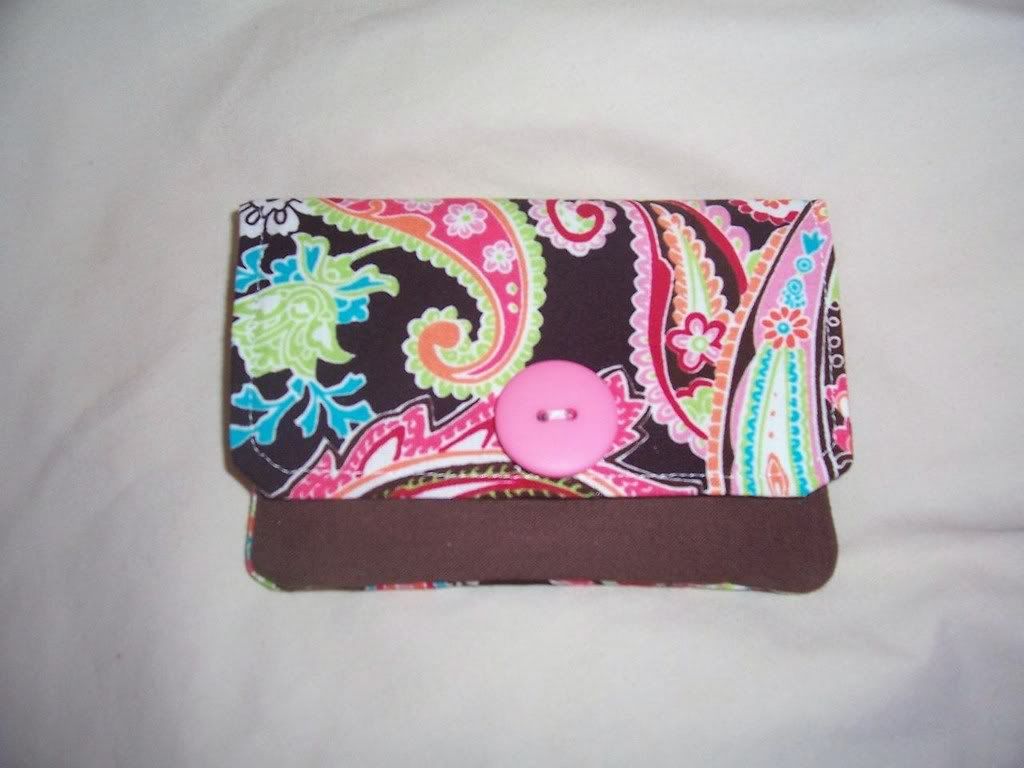 I have had this pattern that my mom's cousin so kindly shared with me for quite sometime but never had time to try it. New patterns make me nervous so I'm always hesitant to start something I've never tried before. Well, I finally tried it. My friend Mary requested one with the bag for her sister so I just sucked it up and tried it. It has 4 pockets, for money, ID, credit cards, even change and it's small enough to fit in your back pocket. It's great to carry in your purse but then grab to run in the store when you don't feel like carrying everything.
I'd like to try a larger version sometime. I'll be sure to post it when I do.