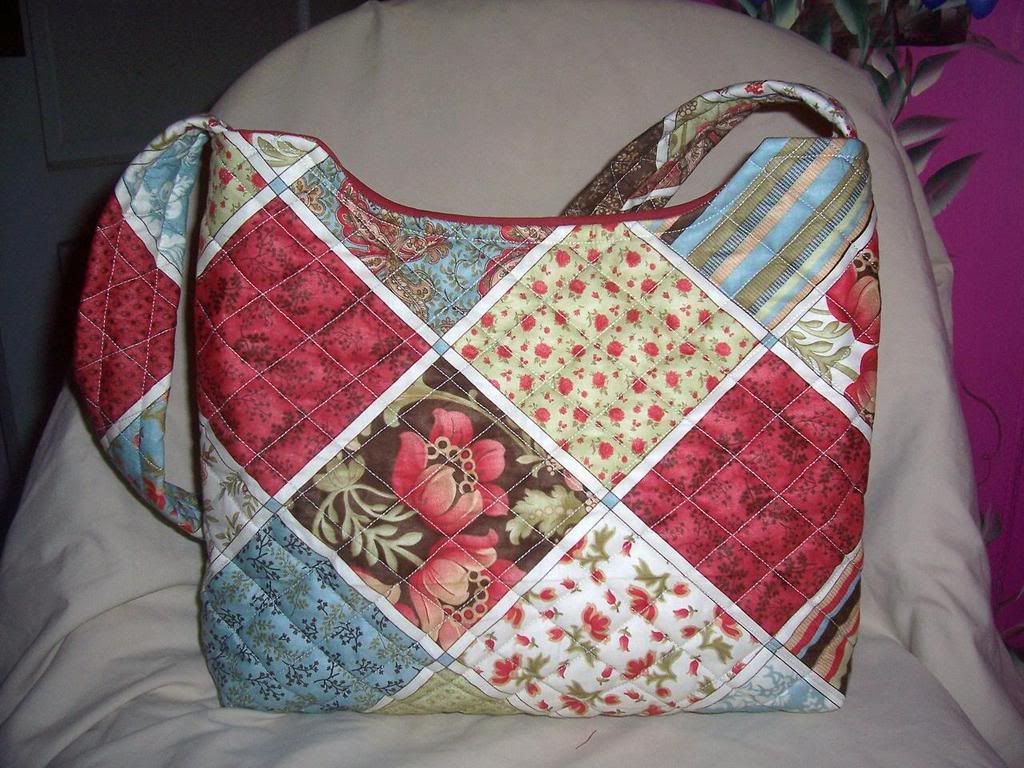 I love this fabric! I found it for a woman who wanted a bag that would go with mostly everything she wore, mainly red, blue and green. Could this fabric be any more perfect? I just love how brown goes with everything! So, Betty, this one's for you!
Ginni C, I finally measured the black and white bag for you. It's 15in long and 12in high. It's roomy and super cute in person. Be sure to email me at
kcturner@epix.net
if you are interested in it. And thanks for the comments!!